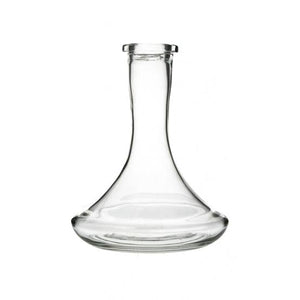 Russian Style Bases.
High quality Russian glass hookah base. This inexpensive product is distinguished by its artisan manufacture and its minimalist design.
This base is compatible with most hookahs on the market such as Alpha Hookah, Union Hookah, Vz Hookah, Geometry Hookah, Shi Carver ...
Approximate (measurements):
Height: 27 cm
Mouth diameter: 5 cm
Base diameter: 22 cm
Thickness: 1 cm
*The dimensions of the product and color tones may vary minimally due to its craftsmanship.